Daily Bible Verse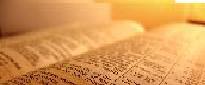 Behold, I stand at the door and knock. If anyone hears my voice and opens the door, I will come in to him and...
View More >
Current Sermon Series
We are currently going through the Bible in chronology order of the Old Testament.

WORSHIP LOCATION 


CONCORD TOWNSHIP COMMUNITY CENTER

 

(NEXT TO THE PARK

)
6385 Home Rd. Delaware, OH 43015
(Concord's office - 6571 Home Rd)
We're not about "having it all together" or even pretending we do. We're just a family trying to grow together toward a God who knows us and can help us put all the pieces of this sometimes bizarre world into perspective. We may not have all the answers, but we know someone who does.